Cuba is an island with a rich culture and set of traditions. And while its literature has an impressive reputation among Spanish speakers, it's the country's native rhythms that lead the way when it comes to Cuba culture and traditions.
Both music and dance remain fundamental aspects of Cuban life, with the seven-decade old US embargo helping to keep the island's indigenous culture and traditions front and center.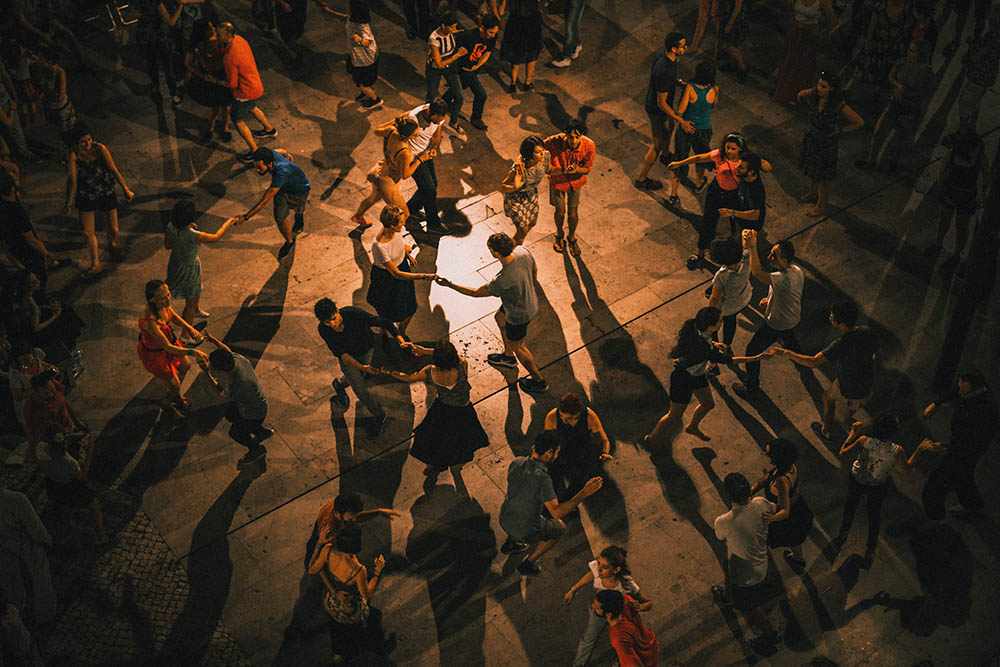 The evolution of Cuba culture and traditions
The Taino indigenous islanders were largely wiped out after the arrival of Columbus, meaning Cuba culture and traditions have instead developed from a mix of Spanish colonial influences and heritage brought across the Atlantic from Africa.
Thanks to the likes of Buena Vista Social Club, Cuban music is now known throughout the world. Given its alluring beats, it's not hard to see why dancing rapidly also became a major source of national pride. Rumba in particular has made its way from the nineteenth century slums to our television screens via prime-time dance shows. But there's nothing quite like experiencing it yourself when in its homeland.
Where to see live music and dance in Cuba
Turn down any street corner or enter any plaza in Cuba and there's probably some live music being played somewhere nearby. But for guaranteed insight into Cuba culture and traditions there are some designated destinations you won't want to miss.
Havana's Hotel Nacional regularly hosts live music, with old hands still wistfully talking about the times Buena Vista Social Club played their unique brand of Cuban inspired sets. The capital's Casa de la Musica and La Piragua open-air concert venue also hold regular events, attracting middle class Cubans looking to let their hair down and some of the best musicians around.
Meanwhile, the Salón Rosado de la Tropical has been tearing up the rule book when it comes to music since the 1940s, with one-off concerts joining its regular salsa and timba sessions on Saturday nights and Sunday afternoons. Expect a mostly Cuban crowd ready to dance the night away.
Dating back to a similar time, Club Tropicana remains a leading light in Cuba's cabaret scene. Its shows are some of the most extravagant on the island – think of Las Vegas residences and you get the idea. Up to 200 performers take to the stage over the evening, stunningly costumed and presenting the full spectrum of Cuba dance.
Outside of the capital, check out Trinidad's own Casa de la Musica or the Casa de la Trova in Santiago de Cuba. Live acoustic sets happen most nights, taking in everything from polyrhymical drumming to folk-style troubadours accompanied by their guitars.
Cuba culture and traditions also include ballet, arguably the most complex and challenging of dance forms. Havana's colonial-era Gran Teatro remains as important as it was when it was constructed in 1914. Its heritage stretches back to performances by French actress Sarah Bernhardt and Russian prima ballerina Anna Pavlova.
Today classic works are brought to life by the Cuba National Ballet alongside Acosta Danza, the brainchild of Carlos Acosta, the Cuban-born former principal dancer at the UK's Royal Ballet. Schedules also regularly include evenings with Danza Contemporanea, which combines European ballet, Afro-Caribbean dance and American theater, as well as visiting troupes from as far afield as Japan.
Tumba francesa street parades are so important to the culture of the island they have been given the status of UNESCO Intangible Heritage.
This form of music and dance stemmed from the culture of nearby Haiti, when many French colonists and their retinues arriving on the east coast of Cuba after the Haitian slave revolt of the late 1700s. Their name translates 'French drum', and these large drums and the beats they produce are the star of the show, with their players in airy gowns coming a close second.
Practice performances take place most Tuesdays and Thursdays in normal times, starting around 9 pm and running long into the night. Holguin and Guantanamo are the other two centers of the art on the island.
The Cuban calendar is studded with festivals, many linked to the Catholic faith of the majority of Cubans – although celebrations of Christmas were officially outlawed as late as 1997. It means that if you time your visit to Cuba right, there's the opportunity to see Cuba culture and traditions come alive when they leave the theaters and music venues for the streets of its towns and cities.
One of Cuba's more unusual traditions is Las Parrandas de Remedios, taking place in the lead up to the festive season. Dated firmly to origins in 1820, it was instigated by a young priest eager to improve church attendance in the chilly (for Cuba) days of December. Getting together the neighborhood's kids, he got them to bang pots and pans to wake up his congregation, a cacophony of sound which now also includes musical instruments and fireworks. It culminates on Christmas Eve, when two rival groups, the Carmelites and the Sanaries, take to the streets with the aim of being judged that year's winners.
Back in Santiago de Cuba, the last weeks of July see mutual aid societies (cabildo) take to the streets in highly choreographed performances that bring the evening air alive with the sound of drums and color of costumes. Coinciding with several important saints' days, the event is deeply imbedded with Cuba's links to the African continent. Nightly events don't truly begin until the shrill call of the Chinese coronet and include Conga-style lines of up to two hundred people snaking through the city.
Absorbing the culture and traditions of Cuba
Cuba is an island which is proud of its culture and alive with its traditions. They combine heritage from populations originating across the globe, and customs both old and new in a show of nationality. Don't miss your chance to take in Cuba culture and traditions by booking your trip to an island like no other!