Tired of the same old suggestions of what to do in Oaxaca? Shake up your trip a little with a mix of the cool and the unusual. Not sure where to start? How about our top picks of the most unusual things to do in Oaxaca?
5 unusual things to do in Oaxaca
As a destination, Oaxaca is one of the most charming in Mexico, with gems hidden around every street corner – or so it can seem. But we don't want you to get bogged down in trying to find every oddity around. To stop this happening, we've brought together our top 5 unusual things to do in Oaxaca. Why not use them for your own explorations and adventures in and around the city.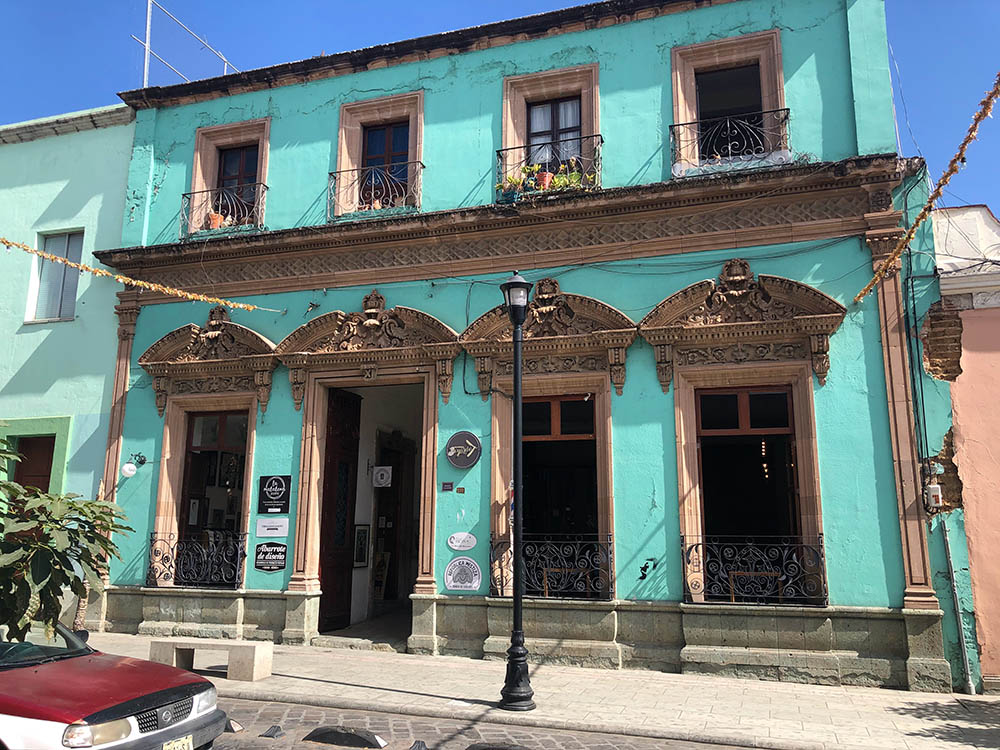 Bike rides with a difference
Rental bikes are becoming increasingly popular throughout Mexico and we enjoy visiting the capital on two wheels. Oaxaca is altogether different, and doing so after night has fallen adds another layer to the experience.
 In addition to seeing the city's many sites lit up elegantly, you'll take in the smell of delicious foods cooking in kitchens and music pouring from the entranceways of its bars and clubs as the people of the region relax after a hard day's work.
Alternatively, stick with pedal power as you take the road less traveled and disappear along the streets of neighborhoods such as Xochimilco in search of its street art. The murals you'll encounter brighten up otherwise ordinary streets, while there are also plenty of artists' workshops to pop into if you know where to look!
Join a Noches de Arte event
The night theme continues with Noches de Arte, although there are plenty of unusual things to do in Oaxaca by day too – just check out our choices below. Roughly translating as 'Art Nights', these evening events take place once a month and go well beyond the usual museum and gallery tours to bring the artistry of the region to new audiences.
Free to attend, they generally take place on the last Saturday of the month and include everything from workshops with artists to dance lessons and stage performances. Though events take place in Spanish, there's nothing stopping others from getting involved!
Attend the Guelaguetza festival
Hit Oaxaca in July and as well as the city's other delights you'll find yourself face to face with the various events that together form the Guelaguetza festival of indigenous culture. Drawing in tourists from Mexico as well as further afield, the festival dates back to origins in the 1930s. It aims to celebrate and highlight the cultures of Oaxaca state's indigenous peoples, which make up one third of its entire population.
Taking its name from the Zapotec for 'giving and sharing', performers dress up in traditional attire as they play music, give demonstrations in textile and craft making, dance and serve up plate after plate of authentic indigenous food. The largest events take place inside the impressive open air Guelaguetza auditorium, used for the first time in 2010.
If you don't make it to Oaxaca for July, you can still sample traditional foods at special restaurants, or check out the raw ingredients at the Central de Abastos market. One of the most popular is chapulines (grasshoppers), which are served up cooked in chili powder, lime and garlic as a snack.
Experience a temazcal ceremony
Although often likened to a Mexican version of a sauna, there's much more to an authentic temazcal ceremony than simply sweating out impurities in a heated room. They are also believed to have a spiritual and emotional element, with bad thoughts leaving the body and mind.
Coming from the Nahuatl word for 'house of heat', temazcal ceremonies take place in low domed structures often made of dried mud. Some experts suggest in may deliberately take the form of a mother's womb to symbolize a rebirth.
Sitting in a rough circle inside the temazcal dome, participates then begin the ritual, which sees heated stones placed at the center of the group and doused in water to create a humid environment. The water is sometimes infused with herbs, while the chanting of a shaman is also common. As this takes place, participates free their minds of worries, leaving the ceremony refreshed.
Explore the region's plant life at the botanical garden
When it comes to unusual things to do in Oaxaca, another must for the list is a visit to the Jardin Etnobotanico de Oaxaca, a garden created to display plant species native to the region. It is located right at the city's heart.
Located beside the Church of Santo Domingo, it was created in 1998 out of a former military barracks, although much of its collection looks like it has been there for significantly longer. In total the garden boasts several hundred local species, including several types of cacti and succulent rising substantially over the heads of visitors.
Shallow pools reflect the immensity of Oaxaca's blue skies, creating a real sense of tranquility within the downtown area where birds sing and traffic noise is all but forgotten about. Among its many highlights, you won't want to miss the sculptures that dot the 2.3 acre site and provide focus amid the array of flowers and plants.
Green-fingered visitors will also be pleased to learn that Jardin Labastida can be found only a couple of blocks further south. It may not be on the same scale as the Jardin Etnobotanico, but does provide an alternative place to sit in the shade of some plants and enjoy the coming and going of people through the square. Often you'll also find painters and craftspeople setting up small stalls here to sell their latest creations too.
Delve into the heart and soul of Oaxaca
Oaxaca is a destination in Mexico where it's possible to get a real sense of what it means to be Mexican in the twenty-first century. At the same time, as a stronghold for the southwest's indigenous cultures, there is lots of traditions to explore. All in all, this means visitors looking to do more than scratch the surface will find plenty of unusual things to do in Oaxaca.