Oaxaca, Mexico is a vibrant state stretching just over 84 square miles. Oaxaca de Juárez, the capital, is inland but there are miles of coastal towns bordering the Pacific Ocean. With traditional food, drinks, and art as well as historic ruins, architecture, and natural formations, there is always something new to explore! Here are our top ten things to do in Oaxaca.
1. Indulge in the Food
Oaxaca provides a wide menu of specialty dishes that you can get from street vendors to boutique restaurants. These are just a few of our top picks!
Mole (Mo-Leh), Oaxaca is known as the land of the seven moles which is a sauce used over many different dishes. Each seven of these moles use a chile or spicy pepper in the base while each variation adds another flavor and/or texture. Some types like the traditional "Mole Negro" include bitter Oaxacan chocolate!
Tlayudas (Tlie-You-Dahs), This is an oversized, thin and crispy tortilla with a beautiful spread of refried beans, asiento, avocado, Oaxacan cheese, and meat on it topped with lettuce and salsa. This dish is readily available and is a delicious and filling meal that you can find all around the city.
Elote (E-Low-Tay), This is a very common street food, and for good reason! Simple and fun to eat, we can't get enough of this corn on the cob covered in lime juice, mayonnaise, cotija cheese, and chilepower. A similar version but with the kernels and other ingredients served in a cup, called esquites, make for another easy snack! We can't seem to make it down the street without stopping for one!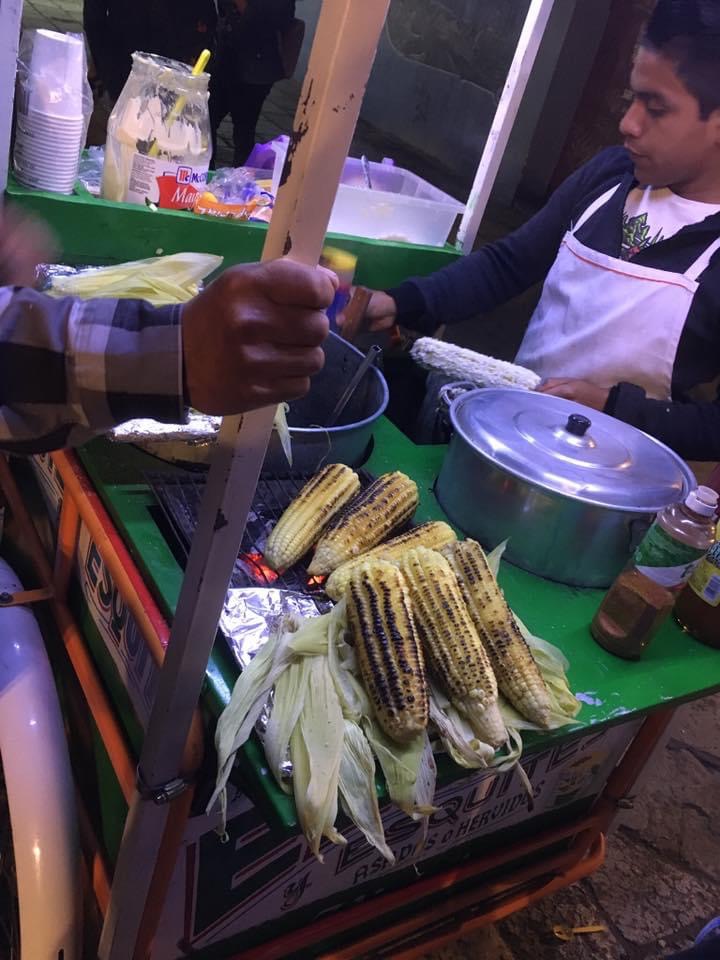 2. Try New Drinks
While tequila is a very popular indulgence around the world, Oaxaca specializes in Mezcal. This liquor is also distilled with cooked cores of agave plants but then aged in clay pots and categorized by age: joven, reposado, and anejo. The finished product offers a strong, aromatic alcohol that ranges 40-55% ABV. While this liquor can be sipped out of a traditional veladora glass, it is also used in cocktails. Our favorite is the Jamaicon which is a wonderful mix of mezcal and Jamaica.
More traditional beverages include:
Café de olla, a beautiful combination of coffee, panela ( unrefined cane sugar), and warm spices makes this a great morning treat.
Chocolate de agua, made with water, not milk, a homemade disc of ground chocolate, panela, and spices then vigorously whisked for a sweet drink that is commonly enjoyed with pan de yema.
Tejate (te-ha-te), made with a base of corn and cocoa, this whisked drink is served with a foamy top!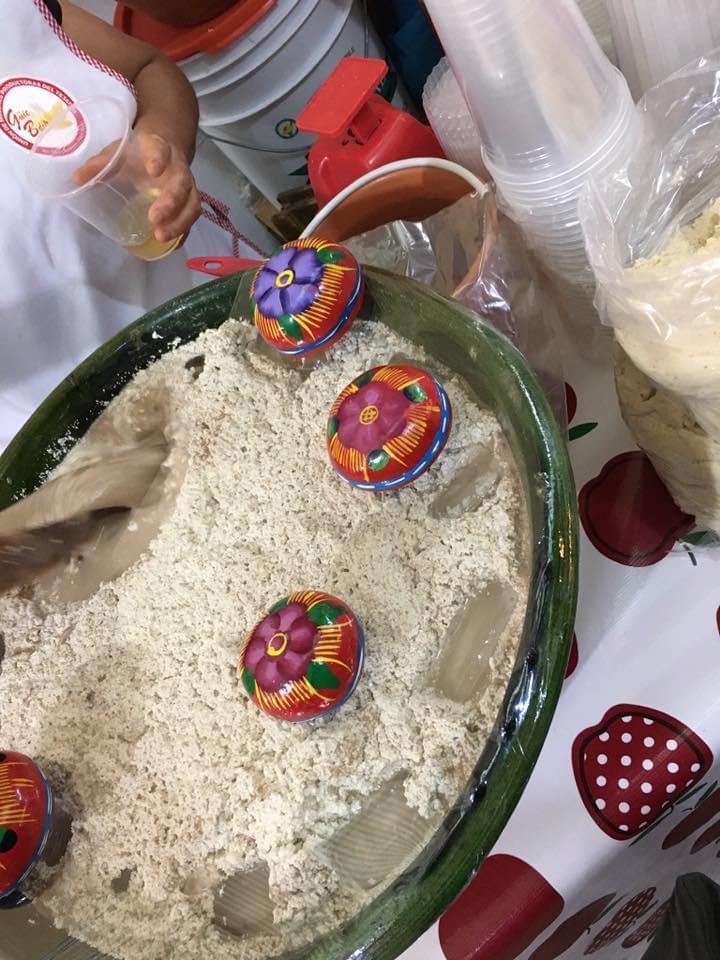 3. Tour Monte Albán
This is a very popular stop as this archeological spot was carved out of the mountain in 500 BC and housed Olmecs, Zapotecs, and Mixtecs for over 1,500 years. Just 20 minutes drive from the city center you can enjoy exploring the history here along with the impressive architecture, topography, and views. With access to many sections of the ruins and a museum, you can learn about and walk on a piece of history.
4. Immerse Yourself in the Museums
Scattered throughout the city, there are many museums dedicated to traditional textile processes, contemporary art, and overall culture. The Museo de las Culturas de Oaxaca is a truly grand museum as it showcases artifacts from pre-Hispanic times. Alongside Templo de Santo Domingo and the Etnobotánico Jardín, there is a lot to see!
5. Wander Through the Markets
Some of the most immersive experiences here are walking through the markets such as Benito Juarez, 20 de Noviembre, and Mercado de la Merced. Within these walls, and on the sidewalks around it, you can find just about anything! From fresh butchered meat or a fully cooked meal to flowers and souvenirs like the famous alebrijes, the environment is one of a kind!
6. Relax on the Beach
160 miles, or 257 km, south of Oaxaca City is Puerto Escondido. This is a picturesque location to enjoy a fresh coconut on the beach! There are many spots along the coast providing waves to surf, swimming beaches, fishing, and hidden coves. You can also savor the many restaurants serving fresh seafood while you watch the sunset and enjoy the nightlife at local bars.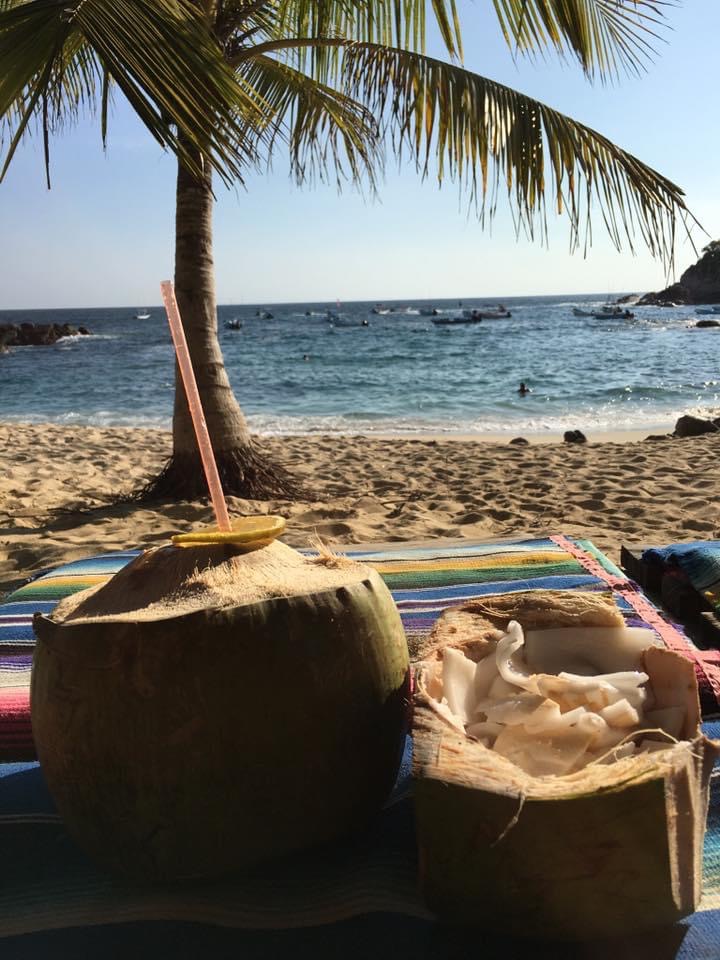 7. Learn to Cook Traditional Oaxacan Dishes
With such amazing food to eat, why not learn how to make it yourself? The cuisine is a chef's dream and Oaxacans are elated to pass on the traditional methods of making everything from mole and chocolate to barbacoa and tamales. Our hands-on cooking tour takes you outside of the city to different restaurants to learn from many traditional cooks.
8. Dance Salsa
This is a lively dance found all across Mexico with variations in other Latin cultures like Cuba and Colombia. A basic four count, and a good partner, will guide you through! You will hear salsa music coming from night clubs and parties in the city and along the coast. Time to show off your moves!
9. Visit Natural Wonders
Near to the city are unique natural formations that have been preserved and made available for you to enjoy!
Hierve el Agua is a petrified waterfall created from a natural spring that calcified the limestone. Now, as a tourist attraction, there are hiking trails and natural spring pools that you can relax in!
Árbol del Tule (The Tree of Tule) is located in the small town of Santa Maria del Tule. This singular tree is known as the widest tree with a diameter of 11.62 meters, or 38.12 feet. Not only is the size impressive, locals and tourists enjoy walking around the massive trunk and finding familiar animals, faces, and other objects in the bark.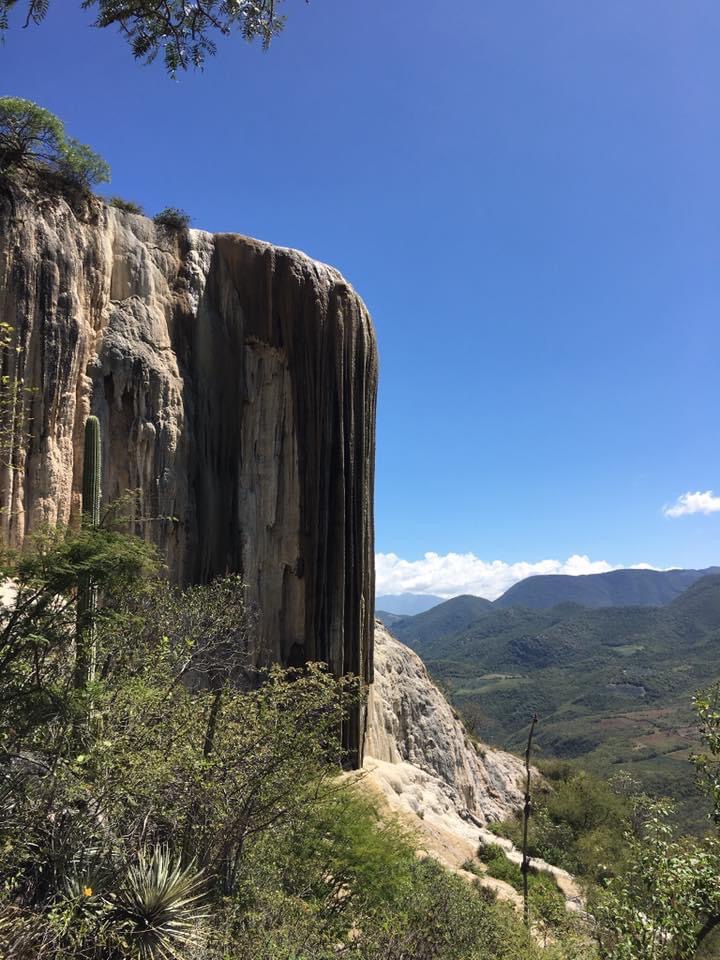 10. Enjoy People Watching in the Plazas
The plazas in the city center are a wonderful place to sit down in a cafe or on a bench and take in the everyday hustle and bustle. Plazas like Zócalo Oaxaca and Plaza Santo Domingo are usually filled with people, street vendors, musicians, and more. Smaller parks like El Llano are great open spaces with big trees and elote carts!
Things To Do In Oaxaca
Whether you enjoy a guided tour of Oaxaca's infamous attractions and cooking classes or a relaxing day on the beach with delicious eats this amazing state provides it all! Let us help you plan your perfect vacation and share our love of this colorful place.