We are dedicated hard-working women who are passionate about that we do. Our ability to create cross-cultural experiences has grown out of our own personal travels and passions for the places we love and the people that make those places so special.  We love introducing our travelers to the things we love: people, art, food, dance and the beauty of Cuba and Mexico. Did we mention we love the food?!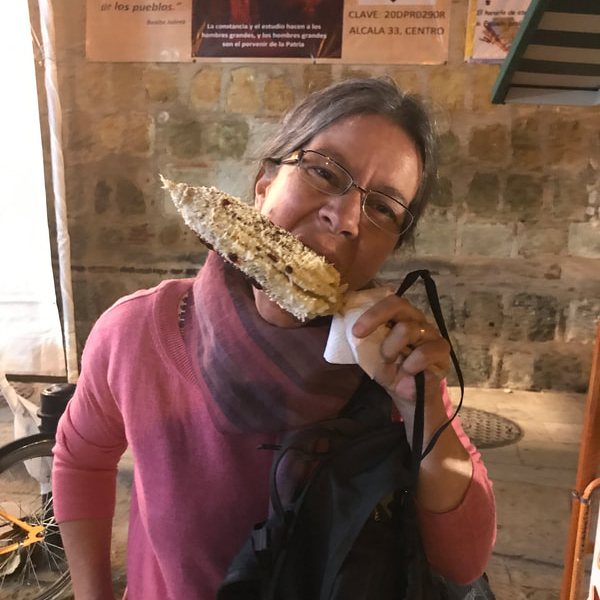 Sara enjoying her favorite street food, ELOTE!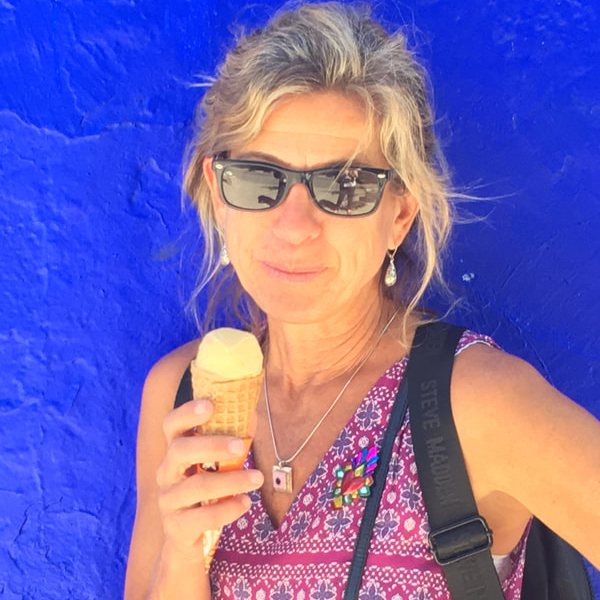 Cecilia enjoying Oaxacan ice cream!
We create custom and small group tours with local guides to share the intricate details of their country and offer you an insight into their lives and their community. We seek out accommodations that are unique and are run by individuals who are passionate about hosting you and sharing their country with you. We design tours that immerse you in local culture that includes art, food, education, religion and day to day life.  We offer tours that invite you to be a participant and not just a spectator. That is what we do and we do it for you!
​To create authentic adventures that inspire global awareness and cross cultural friendships.